According to the "Opinions on Promoting the Treatment of
Domestic Waste at a High Level" (Zhejiang Committee Office (2019) No. 59), the "Notice on Printing and Distributing the Evaluation Index and Scoring Criteria for the Classification of Domestic Waste in Zhejiang Province in 2021" (Zhejiang Classification [2021] No. 6) and other requirements, in accordance with the "Evaluation Standards of Zhejiang High-standard Domestic Waste Classification Demonstration Community (for Trial Implementation" (Jianchengfa [2017] No. 373)), various regions organized and carried out the creation of provincial-level high-standard domestic waste classification demonstration communities and demonstration areas.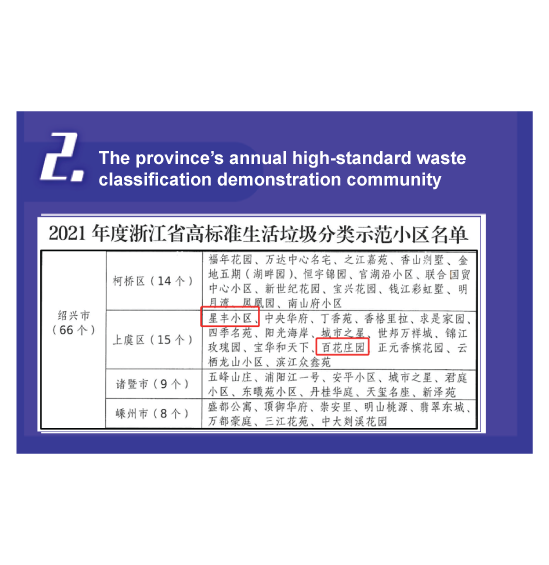 In 2021, iCYCLE China's sales turnover in the refined operation of waste classification, equipment and thirty-party assessment will increase exponentially. 

To reach nearly ten times the company's annual sales in 2020, as a start-up company, a new force in the industry, this remarkable growth is due to the company's core competitiveness-technology.